How we've adjusted our practice for COVID times
One thing you never have to worry about around a dental surgery is hygiene. Our processes and procedures are all designed to keep everything very clean and fully sanitised.
We certainly don't want anything to go near your mouth that hasn't been completely disinfected or that hasn't come straight out of hygienic wrapping.
Fortunately, advances in technology have helped us do everything better over recent years, including the equipment and instruments we use and the way we interact with patients.
Advanced technology means less poking and prodding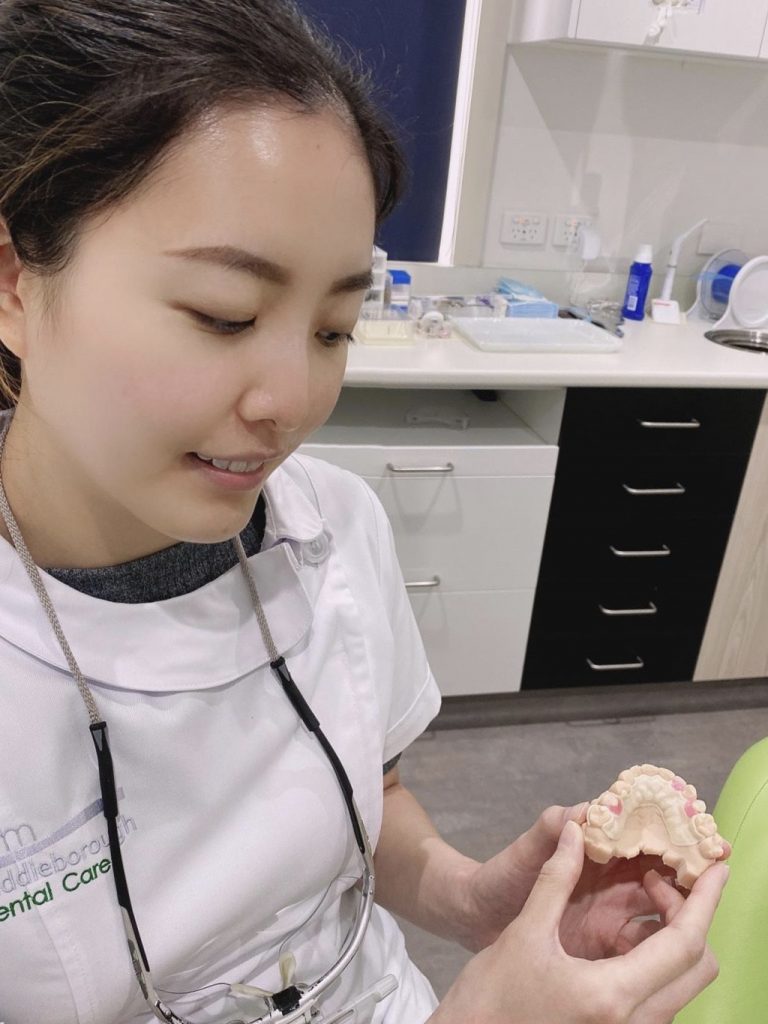 The fact that we can now take far more accurate digital images and even create accurate simulation videos has allowed us to help more people less invasively.
While it might seem like a lifetime ago to some, it really wasn't all that long ago that a lot of dentistry was very much hands on (or, perhaps, 'hands in' … your mouth!).
These days, we can do many things with less discomfort for you, often with less time in the chair, and in quite a few instances without you even coming into the surgery in person.
The prime example is the advent of the TRIOS intraoral scanner, which we've had at Middleborough Dental for just over a year.
By using the intraoral scanner to scan and make oral appliances, such as orthodontic retainers, dentures, and splints, we can:
Get a far more accurate impression of the contours of your teeth and the soft tissue in your mouth than we used to get using the traditional impression material;

Reduce the number of visits and overall time we need to spend with you to complete the creation and fitting of oral appliances;
Reduce the time it takes to get an appliance made, because we can send the 3D images to a ceramist to create crowns or bridges or to Invisalign to make aligners;
Gather a lot more information about your oral health that can be used to assess whether any other treatment or care may be required.
It's a better process and outcome for you, too
Perhaps the most important advantage of using the intraoral scanner is that the appliances we provide fit you better.
The fact that we can share the digital images or simulation videos via email, Facebook, and WeChat messages also helps make things simpler and less time-consuming for you, and the entire process is streamlined.
Because we can show you the predicted results of treatment, such as Invisalign, braces, and veneers, it tends to give even the most nervous patients the peace of mind and comfort that we're always looking to give you before any treatment.
The added bonus that we've discovered during the COVID-19 pandemic and restrictions, is that we have often been able to provide contactless delivery of the appliance, so there's been no need for patients to come back in to see us for fitting.
We're always looking to move forward
Because dentistry is very much about caring for each patient as much as possible, we'll never have a 'one-size-fits-all' solution or treatment regimen. We do our best to tailor our service to your particular needs, and those of your family members, and other patients, who are all likely to be different.
Anything that helps us with the detection and prevention of oral health problems is a very good thing.
Anything that helps us help you get the treatment you need, and feel less discomfort or stress in the process, also has to be a good thing.
As we've mentioned before, a big part of what we do involves explaining things to you, whether it's prevention or treatment related. To that end, the way the TRIOS intraoral scanner allows us to show you exactly what we're seeing is a significant plus.
Make an appointment if you need to
During the remaining period of Victoria's Stage 4 COVID-19 restrictions, you can only make an appointment to see us for urgent care. If you have any pain or discomfort, bleeding gums, or loose or broken teeth, we are allowed to help.
Hopefully, we'll soon be back to doing regular check-ups, as well, but in the meantime if you have any issues or questions, please get in touch, either by phone or email.