How to get the best care from your dental cover
The Middleborough Dental Care team is passionate about the health of our patients. We think you can't put a price on good health, nor should there be a limit to the level of treatment and care you receive.
Australians are fortunate to have a strong Medicare system, meaning the cost of some treatments, procedures, and medicines is either fully or partly covered by the government.  
Children between 0 and 17 years of age who are eligible for the Child Dental Benefits Schedule (CDBS) can receive bulk-billed basic dental services, including any of these:
check-ups

X-rays

cleaning

fissure sealing

fillings

extractions
However, adults and families are also able to get more comprehensive coverage through private health insurance – and are encouraged to do so.
According to data collected by the Australian Institute of Health and Welfare, between 50 and 60 per cent of people living in our major cities have private health insurance cover for dental expenses. 
Does private insurance cover the full cost of dental procedures?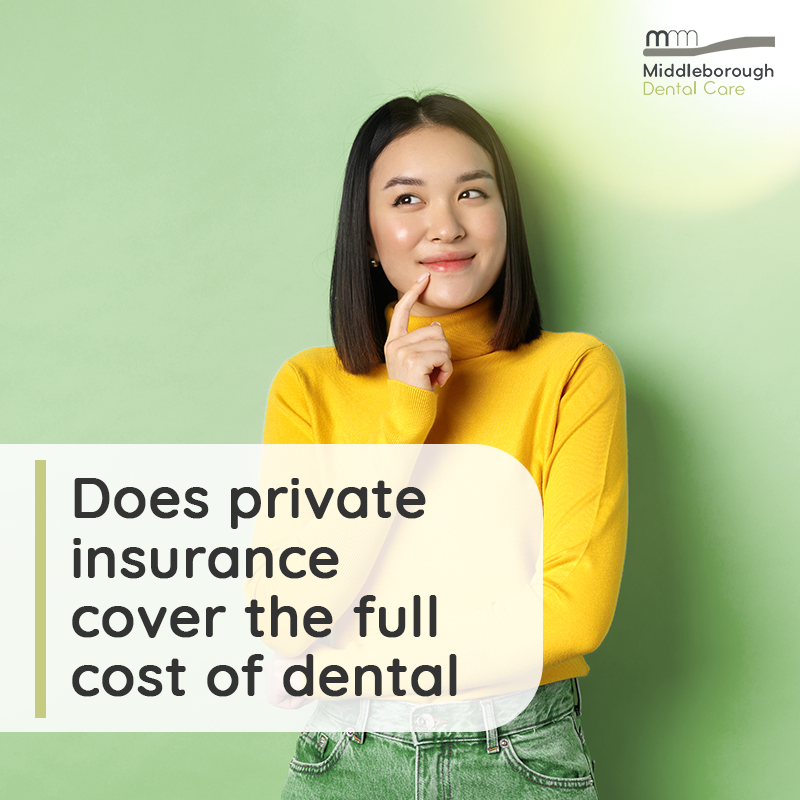 Your policy is likely to cover a percentage of the cost of specific treatments. For example, your insurer's schedule of payments might specify a rebate of 60% toward dental work.
In that scenario, you pay the remaining 40%, an out-of-pocket expense referred to as the gap.
How much gap do you need to pay at Middleborough Dental Care?
Since we are in the network for health funds such as NIB and HCF, we provide dental services at a set reduced cost or agreed discount to their members to help lower the out-of-pocket cost.
All other private health funds are accepted. We can check and process how much you are covered on the spot via HICAPS rebate services.  
We're confident that all our procedures, starting with a check-up and clean, offer outstanding value because we are more thorough than most clinics that offer no-gap services as part of their arrangement to be a particular insurer's "members' choice" provider.
For example, with a check-up and clean, we spend at least 45 minutes with new patients and use more specialised equipment, including the EMS AIRFLOW, which painlessly removes plaque and stains, and our OPG x-ray unit, which rotates around the patient's head during the scan.  
We do everything possible to make every patient comfortable, reduce any anxiety you may have, and give you as much information about both our procedures and your ongoing oral health care as we can.
While any visit to any dentist is a good thing, and something we encourage and support, if you are in a position to make a choice we think it's important that you get the most caring, most comprehensive service and are not treated as simply another number on a spreadsheet.  
Our New Patient Welcome package
Whoever you're insured with, or if you don't have private dental cover, we welcome everyone and encourage you to have regular check-ups.
Included in our New Patient "Welcome" Offer is:
   

Comprehensive Dental Examination

   

Scale, Clean and Polish

   

Fluoride Treatment

   

Dental Hygiene pack 
Cost: $185
The best way to look after your oral health is by preventative measures, including correct daily brushing and flossing and regular professional check-ups and cleans.
This helps reduce the risk of developing potentially painful issues with your teeth and gums, along with the associated cost of treating those preventable issues.
If you're due for a six-monthly dental check-up, just click here to book an appointment.