Why mouthguards are vital when you're playing sport
Sport is meant to be fun, especially when you're young, but dental trauma – a chipped or broken tooth, or one or more teeth being knocked out – is no fun for anyone.
Even though he and his teammates had a bit of a laugh about it, star Carlton recruit Paddy Dow learnt that the hard way during the Blues' first match of this year's AFL pre-season competition.
Dow had put his mouthguard in his sock, as many players do during stoppages in play, however a St Kilda opponent (who was subsequently fined $2000 for engaging in rough conduct) decided to give him a hip-and-shoulder, anyway.
The result: a missing tooth in a fairly prominent position in the 18-year-old's mouth.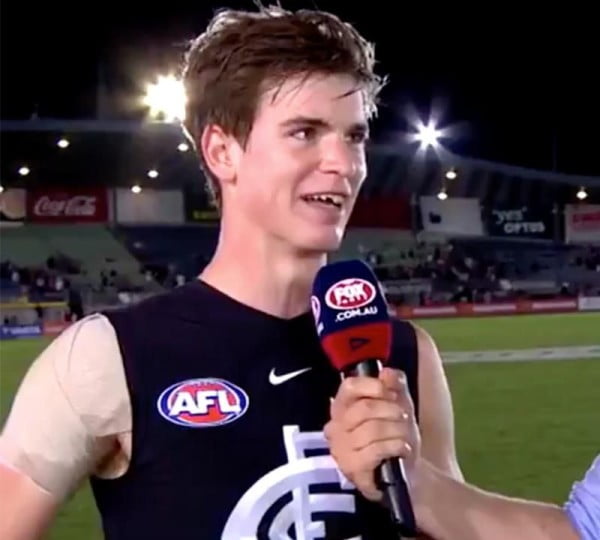 Mouthguards make a big difference
One study of American high-school athletes found that over 75 per cent of injuries occurred when a mouthguard was not being worn.
And don't think it's only the teeth that are protected by a mouthguard. There are related lip and cheek injuries due to direct contact with teeth, while the same study found that more than half of concussions were suffered when the athlete wasn't wearing a mouthguard.
The types of injuries that can occur without the use of a mouthguard are chipped or broken teeth, fractured crowns or bridgework, lip and cheek injuries, root damage to the teeth, fractured jaws, and concussions.
It's not just contact sport
Of course, most people are quite aware of the need to wear a mouthguard when playing football, rugby league, rugby, hockey, and combat sports. However, a large proportion of dental trauma injuries occur in supposedly non-contact sports, including basketball, netball, baseball, softball, and lacrosse.
In fact, it's not just competitive physical activity, where you can cop an unexpected elbow to the face, where mouthguards are recommended.  Any time you exercise, you can potentially fall over with significant impact or be hit in the face by a piece of equipment.
Skiing, water skiing, snowboarding, skateboarding, riding a bike, or even a session at the gym all have significant potential for facial impact injuries, particularly through falls.
Teeth are easily damaged
Teeth are fragile and pretty easy to knock out. People manage that with a wine glass over dinner!
A broken tooth is for life. If you fall off your bike at age nine, and lose a permanent tooth, you'll still be looking after (and regularly replacing) a veneer at age 79.
Teeth tap together with some force during any kind of fall or collision, even when the head isn't directly impacted. At the same time, you can bite your lip or cheek – some people need stitches that result in permanent scarring – and your jawbone comes under some intense pressure.
A mouthguard absorbs the force of contact and protects against teeth chipping, breaking, or getting knocked out.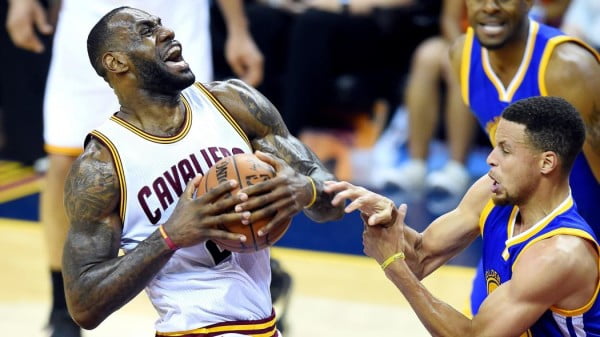 There are other benefits to mouthguards
The first and most important role of a mouthguard is, of course, to protect your teeth. Think of it like an airbag in your car – there when you need it to absorb the shock of a collision and soften the blow.
However, mouth guards have also been proven to improve athletic performance. When people work out, they tend to clench their teeth. Those clenching muscles, just like the rest of your muscles, will fatigue and deplete oxygen. Wearing a mouthguard prevents this clenching.
But it's vital that your mouthguard is properly fitted and made of the right material.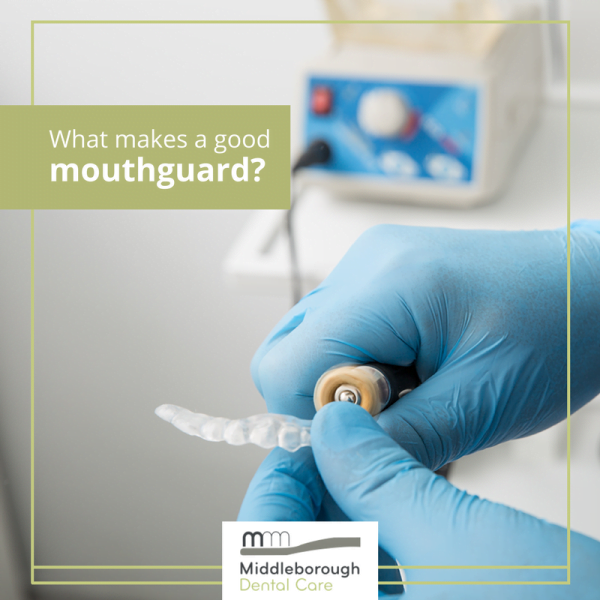 What makes a good mouthguard
Not only is a poorly-fitted mouthguard uncomfortable, it is also likely to affect speech, breathing and swallowing. An inexpensive mouthguard also provides less-than-adequate protection and could block the airway of an unconscious athlete.
By getting a custom mouthguard made by your dentist, you can not only ensure it's made of good material and of sufficient thickness, but also that it covers the biting surfaces of the upper teeth and the visible surfaces of the six front upper teeth, as well as the bony gum area finishing close to the junction of the inside of the cheek.
Keep in mind, too, that mouthguards suffer wear and tear, like any piece of equipment, so you need to look after it properly – including washing and storing it – and check it regularly for any damage.
What to do if a tooth is knocked out
If you're unlucky enough to be in a situation – sports-related or otherwise – where a tooth is knocked out, you should take the following steps (as recommended by the International Association of Dental Traumatology):
1) Find the tooth. Hold the tooth by the crown (the white part), not by the root (the yellow part).
2) Replant immediately, if possible.
3) If contaminated, rinse shortly with cold tap water and put the tooth back in its place. This can be done by the child or an adult.
4) Hold the tooth in place. Bite on a handkerchief to hold it in position and go to the dentist immediately.
5) If you cannot put the tooth back in, place it in a cup of milk or saline. When milk or saline are not available, place the tooth in the mouth (between the cheeks and gums).
6) Seek immediately specialised dental treatment.
Always consult your dentist
Whether it's getting a mouthguard fitted, when you should wear one, how to look after one, or what to do if you do damage a tooth, always consult your dentist. That's what we're here for.
We'd much rather be doing preventative work to ensure your teeth stay healthy and exactly where they should be, than doing repair work following some sort of dental trauma.
We also want you to be physically active, fit and healthy, so we'll do whatever we can to encourage you to do more exercise, as well as care for your teeth, gums, tongue, cheeks, lips, and jaw.

At Middleborough Dental Care, we have a special offer on mouthguards until Easter. Come in and have a mouthguard fitted for only $120 and be ready to play confidently for the winter season.

If you can't make it before Easter, our regular price is $150, which we still think is a small price to pay to protect your teeth, not to mention how much that 'insurance' could save you.