Make the most of your health insurance
If you have private health insurance, the chances are that you're covered for at least some standard dental procedures as part of your plan.
Most of us who have private health insurance have opted for a level of 'extras' cover, which can also help to cover the cost of less-common procedures.
Either way, the amount you can claim on dental procedures is likely to be capped, meaning that your policy allows you to claim up to a certain dollar amount each year.
What are annual limits?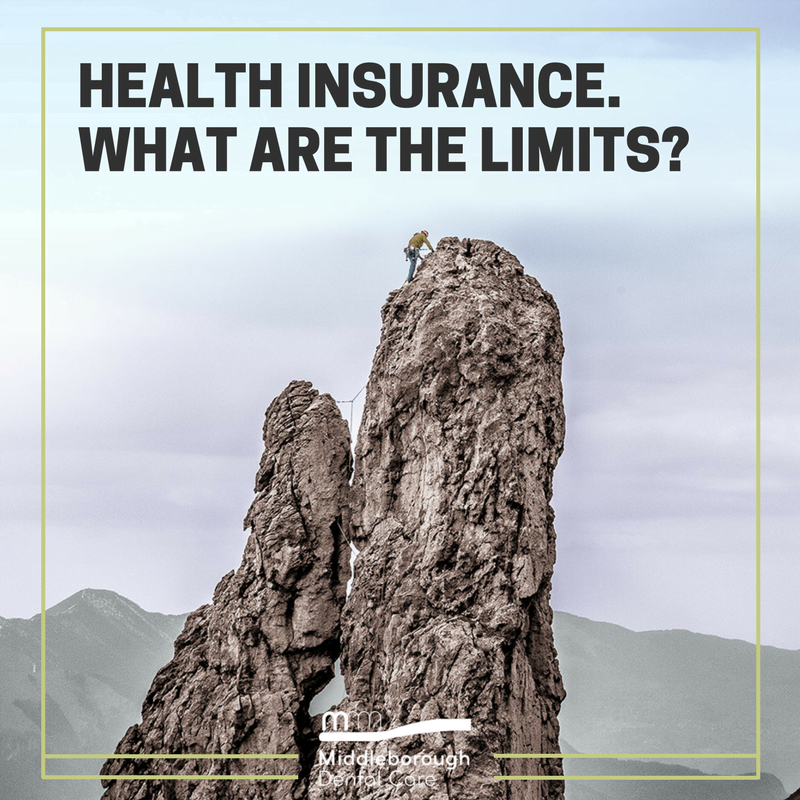 An annual limit is the maximum amount of money you can claim for a particular service within a year. With some insurers, the annual limit increases the longer you stay with that provider.
Depending on your health fund, an annual limit could be calculated based on the calendar year, financial year, or from the date of taking out an extras insurance policy.
Most insurers work on a calendar year, so if that applies to your policy and you haven't reached that annual cap for 2017, and you're due for a visit, now's the time to make the most of it.
By coming in to see us now, before we close for the year on December 23, you not only make sure you take full advantage of the health insurance cover you have paid for this year, but you don't 'eat into' your 2018 allocation, which you might just find you need during the coming 12 months.
What's covered? – Medicare and the CDBS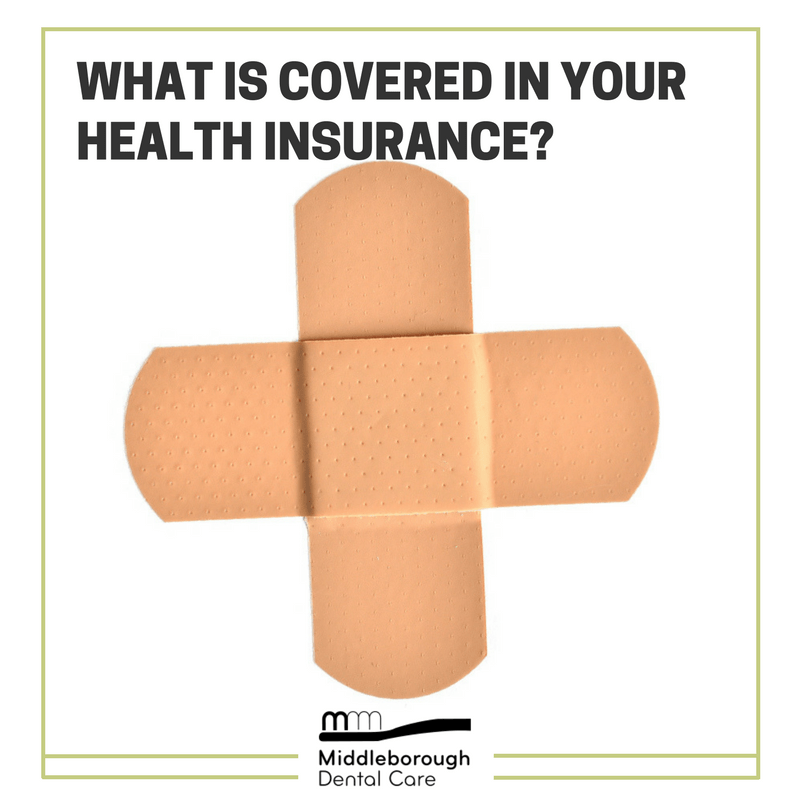 The sorts of treatments that are fully or partially covered varies from policy to policy, and here in Australia it can be a bit more complex given that we don't have the option of specific dental insurance, dental being just one aspect of overarching health insurance.
People can also be confused about what is covered by Medicare, which covers most children up to the age of 17 under the Child Dental Benefit Schedule, but doesn't cover most dental examinations or treatments for adults.
The CDBS provides a benefit of up to $1000 per eligible child, capped over two consecutive calendar years (all the details of who is eligible, what's covered, and how to claim are here on our website).
What's covered? – Private health funds
According to the Private Health Insurance Ombudsman's website, there are three categories of 'general treatment' policies (as opposed to hospital cover policies), which are:
Comprehensive Cover – must include cover for General dental, Major dental (benefit limit must be average or above average for the industry), Endodontic, Orthodontic (benefit limit must be average or above average for the industry), Optical, Non-PBS Pharmaceuticals, Physiotherapy, Podiatry, Psychology;
Medium Cover – must include cover for General dental, Major dental, Endodontic AND any five of the following: Orthodontic, Optical, Non-PBS Pharmaceuticals, Physiotherapy, Chiropractic, Podiatry, Psychology, Hearing aids;
Basic Cover – all other policies.
General dental covers preventative treatment services, like oral exams, scale and cleans, and simple fillings.
Major dental covers surgery (complex fillings, extractions, root canals, etc) and emergency treatment.
Are you a HCF member?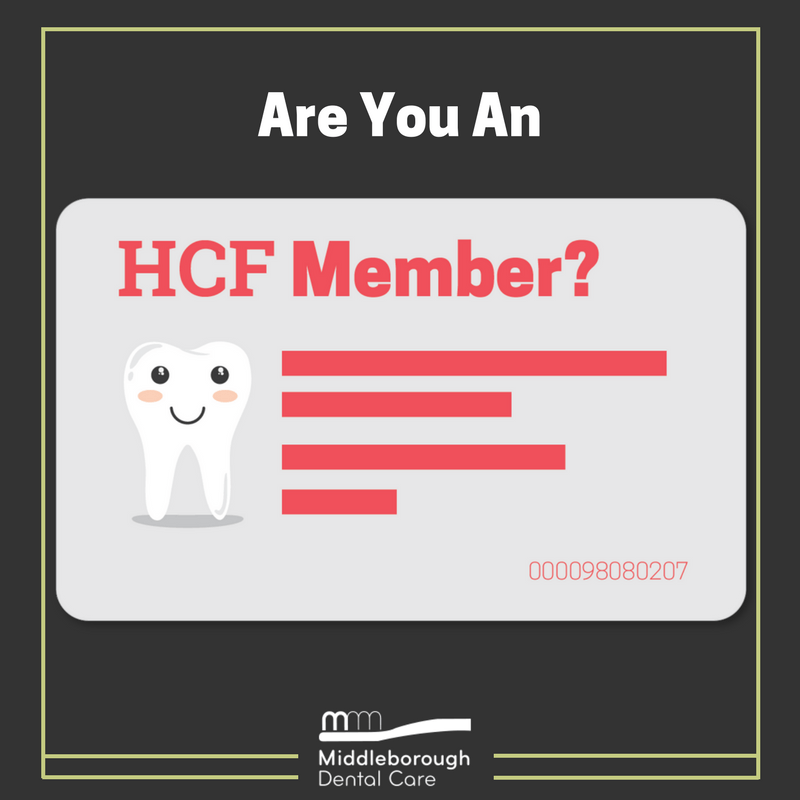 While all health funds are accepted and processed on-the-spot via HICAPS rebate services, at Middleborough Dental Care we are a part of Australia's largest not-for-profit health fund, HCF.
Their 'More for teeth' program, which is available to HCF members with selected extras cover, offers 100% back on a range of diagnostic and preventative services, subject to annual limits.
If you haven't used your annual allowance of one or two check-ups, a scale and clean, or a fluoride treatment, give us a call now and make an appointment this week!
Time to review your cover?
The start of a new year might also be a good time to review your private health insurance plan to ensure it's still the best level of cover for you.
Consider that you're likely to need more cover as you get older, but also you might have found out more about the state of your dental health – for better or worse – over the past year or two.
Don't neglect the dental cover portion of your health insurance, because dental is far and away the main service claimed on private health insurance, with 52.5% of payments being for dental services (optical at 17.2% is next). Of the 4.7 billion dollars Australian private health insurers paid for all general treatment services in 2015-16, $2.5 billion was for dental services.
We look forward to seeing you soon
Whether you're making the most of your health insurance cover or not, we want to see you regularly to ensure we're looking after your oral health as well as possible.
If you're not coming to see us in the next couple of weeks, think about coming in early in the new year so that you can confidently start 2018 with no dental issues and a winning smile. Just click here to contact us and book an appointment.
Meanwhile, from everyone at Middleborough Dental Care, we wish you and yours all the best for the festive season and a happy, healthy new year.